Brazil:
Get ready
for good times
As Brazil emerges from recession, digital spending on products and services looks set to grow
Brazil's consumers have been guarding their wallets closely during a 2-year recession and a weak recovery. Recovery is long overdue, but when it comes, it will unleash reassessments around 'my wallet, my attention and my watch' that have been postponed during the tough times.
It will also herald real opportunities for companies both local and global that want to get in at a relatively early stage as this nation of more than 200 million people becomes more digital.
"We have seen a general trade down over the last few years. It will be interesting to see how consumers will behave post-crisis," said Guilherme Nunes, consumer & retail lead partner, KPMG in Brazil.
One reassessment that's not needed is around 'my connections'. Despite the recession, smartphone usage has risen sharply and the urban population has become accustomed to living life online, helped by the widespread availability of 4G connectivity.
"In urban areas, Brazilian consumers are already highly connected and choosing services that build a vibrant digital lifestyle," said Fabio Grandi, customer experience director, KPMG in Brazil. "Economic recovery will accelerate this still further."
The vast differences within the country make it difficult to generalize. Some upmarket suburbs of São Paulo have remained prosperous throughout the downturn, but for the broad mass of urban Brazilians, their introduction to the digital world has come at a time of political upheaval and the worst economic contraction of modern times. The result has been to forge an online culture focused on bargain-hunting, tinged with deep skepticism, and low level of trust towards government and companies.
Big e-commerce, such as Mercado Livre and OLX, is price driven. There is also commercial activity informally organized around local WhatsApp groups, especially parents trying to drive down household spending.

For instance, mothers will go to a group to sell clothes their children have outgrown.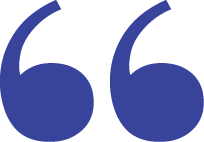 Despite the economic downturn, Brazil's consumer has fallen in love with mobile technology, and this has led to a complete realignment of purchasing behavior. A return to robust economic growth would allow them to act on these motivations fully for the first time, creating enormous opportunities for companies that have laid the groundwork in time.
Charles Krieck, Chairman and CEO,KPMG in Brazil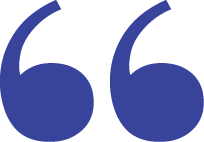 If the chatbot is well done, I don't mind. If the bot resolves my problem, it's okay. But if it's not well done and they don't answer my question, then I would be really annoyed.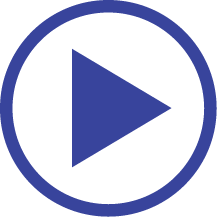 Bargain-hunting culture
Will this bargain-hunting culture change when wallets start to refill? It's unlikely. As far as Brazilians are concerned, this is the internet. More likely is that spending on routine items will continue to be dominated by price and excess spending will be driven by 'my motivation' imperatives, such as a desire to express personality through unique purchases. Clothing would be an obvious category to experience a strong uplift. Overseas retailers that can offer unique designs would be a possible early beneficiary, especially in secondary cities where local retailers may be lackluster.
In this context, customer experience will be vital. An affordable luxury purchase doubles its perceived value if the buying experience is personalized, making the customer feel valued.
As wallets expand, consumers may increase spending on digital services related to health, transport and education — areas where weak government finances mean state provision has been squeezed. Already, many peer to peer ridesharing and car services log can log more rides in a day in São Paulo than it does in New York.
Capitalize on upswing
Companies wanting to capitalize on an upswing may have a limited window of opportunity. The huge market opportunity is counterbalanced on the reality that Brazil remains a high-friction business environment; the World Bank 2017 Ease of Doing Business index placed the country at 176th out of 190 countries in terms of setting up a business.
Import duties are complex and would undoubtedly handicap an online-only campaign trying to win over Brazilian wallets. For most global firms, taking a local partner could be a shortcut to getting an understanding of 'my motivation and my wallet', although selection is critical as many local companies are burdened with debt following the recession and are struggling to invest.
Some global players in these technology apps and services are already getting ready. There is clearly pent-up demand from Brazil's rising technophile youth for products not yet available in the country, such as voice assistants from the US giants.
One issue holding back the full development of digital Brazil is trust. The lack of confidence in the state is easy to understand, given the depth of official corruption revealed by the ongoing Operation Car Wash investigation. But trust in companies is weak too, damaged by fake Black Friday deals promoted by local retailers and sometimes weak fulfillment that leaves consumers without goods they bought.
Despite these issues, of all the countries in our online poll, Brazil was the most upbeat about new technologies. But it is telling that the tech that raised the most significant enthusiasm was technology to reduce online credit card fraud.
Yet local consumers have an innate optimism about digital products. The easiest way to persuade them to give up personal data is offering a good deal. But those who answered our online survey said they were prepared to trade their data for better customization, or better products or services.
The ground is ready for Brazil's consumers not only to increase the proportion of their wallets devoted to digital purchases, but also for the range of products and services to expand rapidly, including all-digital experiences such as games and entertainment. It only needs for that wallet to start growing again.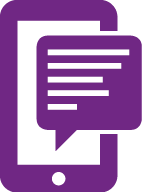 84

%
of Brazilian consumers say they
like having access to lots of information —
the highest of our eight countries surveyed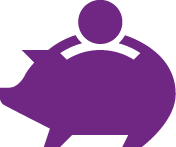 83

%
of Brazilian consumers are worried
about their future finances — joint first
place among our eight countries surveyed
50

%
of consumers in Brazil say they distrust
the government, the highest across our survey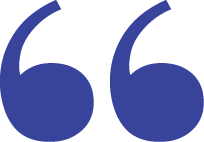 I'm overwhelmed by the amount of emails I receive at work. Of the amount of news that I can't keep up with. Of the amount of messages in the WhatsApp groups that I receive. Brazilians are prolific social media users — they're number four for Facebook in the world. They love WhatsApp groups, so there's a lot of information. Sometimes I find I can't keep up with external information. I can't even keep up with my own thinking, so at the moment I'm overwhelmed.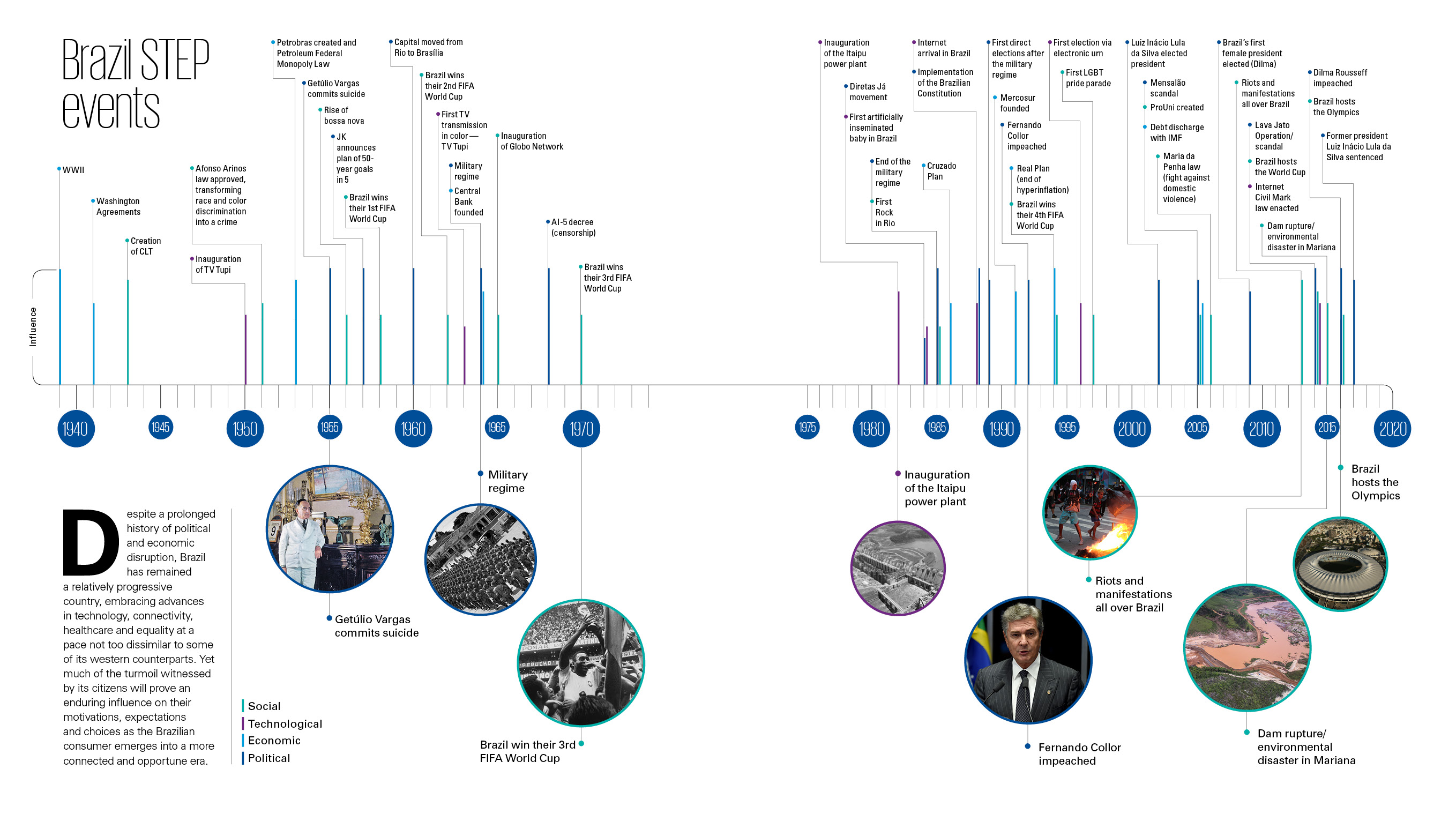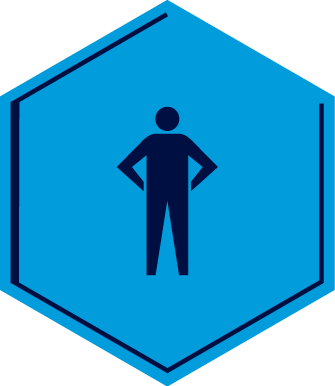 My motivation
Social media is a source of inspiration and sometimes a call to purchase
People struggle with
work/life balance
Mixed opinions regarding
data sharing
---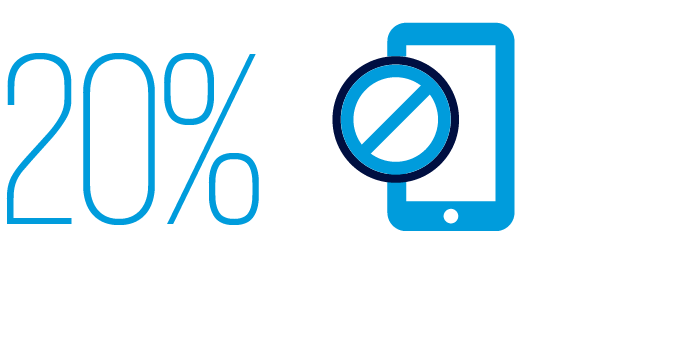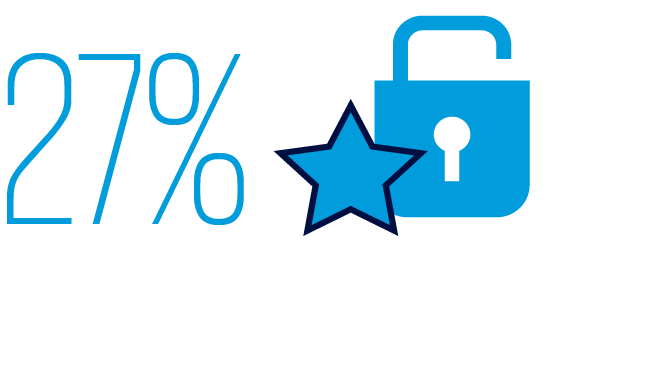 ---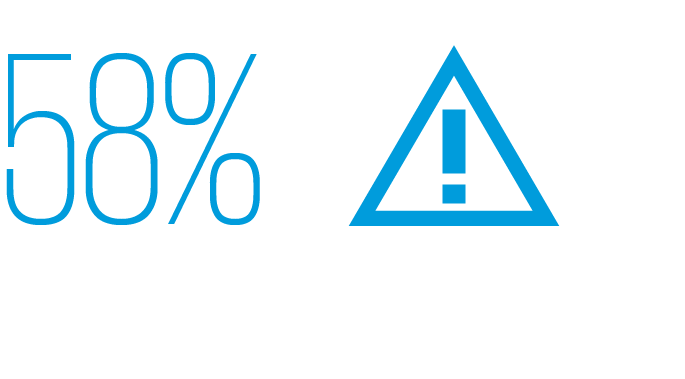 ---
Through Instagram, one thing leads to the other. I find out about sustainable products … I find out about artisanal products …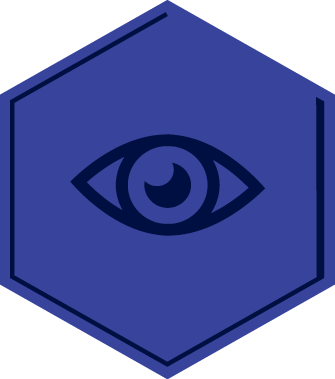 My attention
Phone calls are considered rare nowadays
WhatsApp is a popular way to connect with peers but also to receive news and exchange information
Desire for more intuitive search and comparison tools
---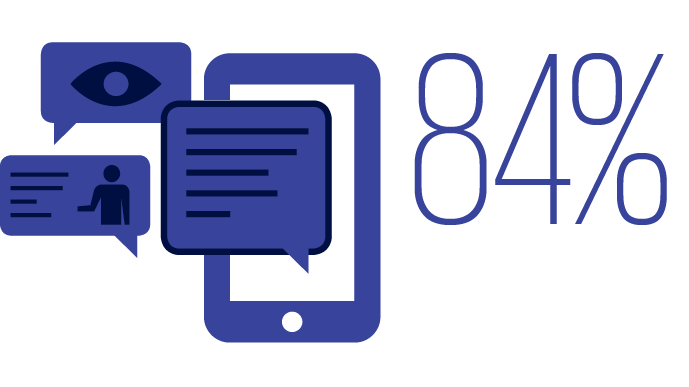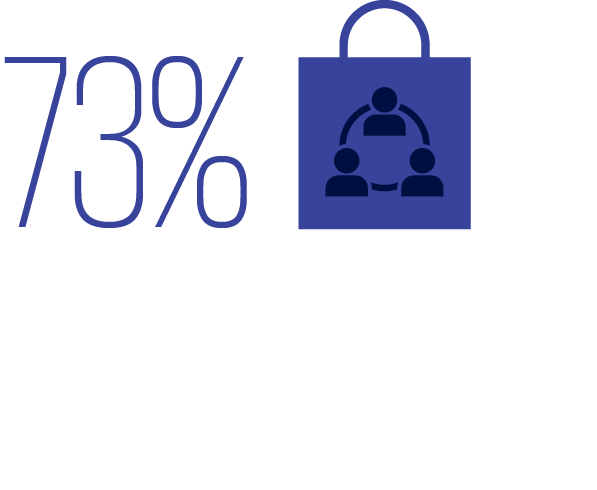 ---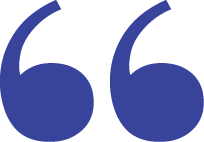 And also I have two groups that's not family. A group of buying and selling everything that people post. I want to sell something used or new, then I post that. It's very dynamic.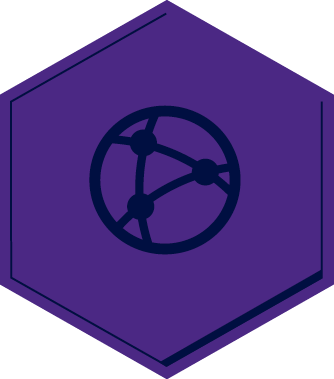 My connection
Short-lived disconnection
is enjoyable

High comfort with tech — everything is cool and fundamentally convenient
Over personalization
is creepy
---


---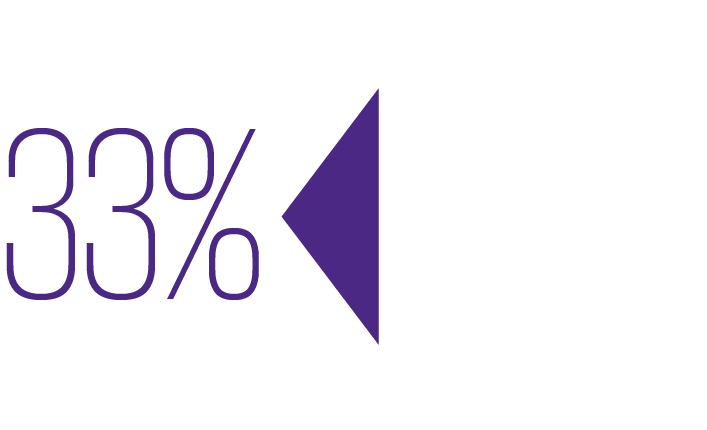 ---

I like technology. I love it, but sometimes I'm thinking about how can we be updated about the technologies and if we are using in the best way. I'm not worried about the next iPhone … I'm worried about how to use it for it to be useful.
Renata, 41, Rio de Janeiro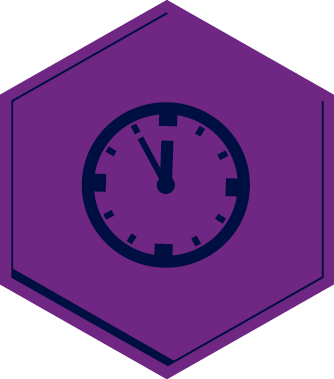 My watch
Uncertainty over when
they will retire
Time should be spent on personal goals
Automated purchasing seen as appealing but some control is still desired
---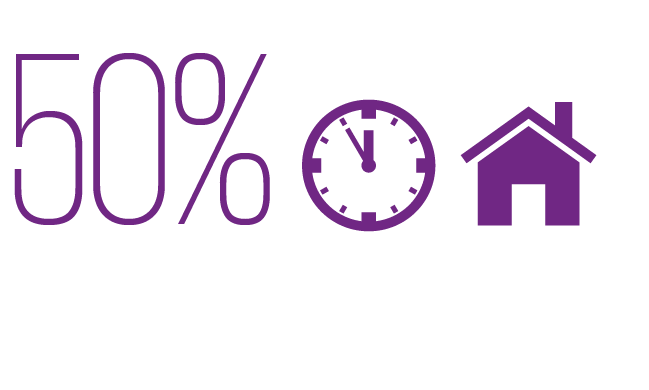 ---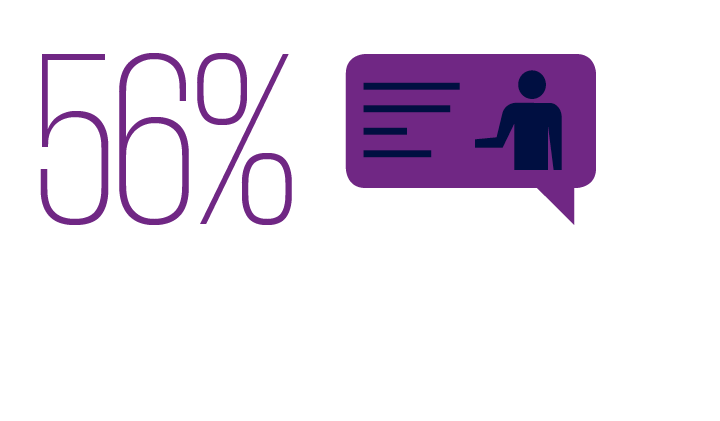 ---

15 years from now I'm gonna be 45. Then every like, every day, every hour counts. And I want to live it with purpose and be driven by purpose and ensure that when I look back, by the time I am 45, that I don't have any regrets.
My wallet
Wealth is stability and the ability to look after your health
Good quality food is a priority — indulging in food is also a guilty pleasure
New investment opportunities appeal to younger men
---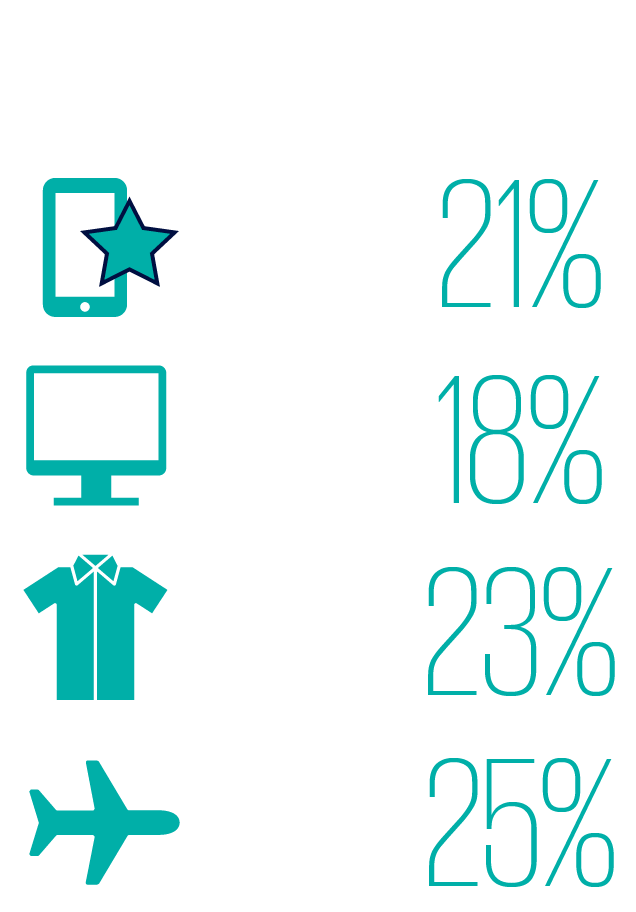 ---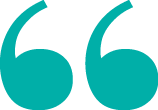 On guilty pleasures: maybe food, sometimes, because I like food, so, for example, if I go more than twice a week, in a Japanese restaurant, all-you-can-eat, I'll always spend a lot of money on food, but it's so good.