US:
Shifting expectations
US consumers are increasingly carrying their opinions with them when they spend, adding complexity to a market that is already a patchwork of geographies, age groups, ethnicities and more
Choice. It used to be something we craved. The hallmark of a modern, progressive and consumer-empowered society. But for today's US consumers, it's become almost overwhelming. An unprecedented array of options. A fragmented media and information landscape. A plethora of brands and channels vying for their attention and access to their wallets.
As a consequence, US consumers are applying an ever-greater range of filters to their purchasing decisions. It's no longer enough for a product or service to fulfill its functional promises. Product and service proliferation along with increased reach have created a myriad of options. Mass connectivity and penetration of smart devices put scores of alternatives just a tap or a click away, while one of the most popular online retailers alone now offers more than 500 million product lines in this one country.
Increasingly, choice is no longer shaped by the traditional battlegrounds of price, availability, user experience or distribution alone. Across the country, a more values-based influence on purchasing has broken out of the millennial age bracket with which it is often more associated. It now plays a role across both younger and older generations, in part due to the echo effect of younger generations, increasingly in greater proximity to their parents as a result of delayed life events, determining the direction of the family dollars.
According to recent Forrester Research, almost seven out of 10 US millennials actively consider company values when making a purchase and this is spreading to older generations. In the same research, the firm says 2017 marked a tipping point for Gen X, with more than half of US consumers in this cohort applying the same purchase considerations as their millennial counterparts.
Today's consumer is weighing a much broader range of factors covering a wide range of a brand's conduct in the community and across stakeholder groups writ large. These factors include an organization's sponsorships, endorsements and the causes or influencers with which it seeks to align itself. Also, how a company treats its staff, ranging from gender pay gaps to the minimum wage or contract terms, its supply chain and sourcing practices. And its environmental policies and impact. Some or all of these factors, and more, no longer merely shape brand perceptions or the abstract concept of corporate reputation, they are having a very real impact on where and with whom consumers choose to open their wallet.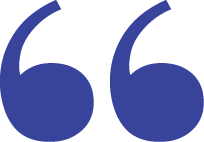 Over the last year, the US economy has proven its resilience across a range of measures, but presuming that this upwards trajectory will naturally translate into improved revenue growth isn't a foregone conclusion. The companies thriving in today's marketplace are taking steps to ensure they understand the consumer of today, and tomorrow, and are adjusting their business models accordingly.
Lynne Doughtie, Chairman and CEO, KPMG in the US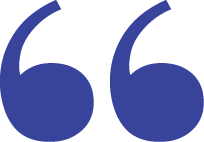 [Burt's Bees] were one of the first companies [I saw] that were starting to advertise they didn't test on animals and they used natural products. So I chose to go with them and it kind of snowballed into choosing more like that. When I go to the grocery store, I try to buy cage-free eggs or something that seems as though it's treating the people and animals involved well …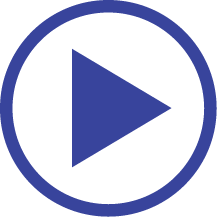 From product to brand to soul
Great product form and function is no longer enough. Nor is the status associated with a brand and its explicit or implied positioning. Consumers are increasingly placing their trust and their dollars with the companies that behave ethically with suppliers and staff; that produce their products in a sustainable way, minimizing their environmental impact or even creating a positive footprint; whose advertising features real people representative of real consumers, rather than supermodels; and that engage obviously and positively within their communities and with their customers.
 Moreover, this change is being exacerbated by changes in media and information consumption patterns. Brands cannot ignore the rise of the internet, along with its well-documented bots and biases, filtering and echo-chamber effects. Notably, among those we surveyed in the US, four out of 10 Americans said an engaging social media presence was important among the brands they frequently purchase, slightly higher than those in other developed Western countries.
It's also important to recognize that the rise of the world's largest demographic grouping — millennials — occurred in tandem with the increasing pervasiveness and influence of social media platforms. The co-evolution of this younger generation and their distinctive set of values, alongside the means to project and share it with an almost limitless audience, set the stage for something of a ladder effect, where consumer decision-making progressed from product features to brand values to the need for increasing transparency of the soul of an organization.
In this high-feedback environment, the transgressions (and triumphs) of companies wanting to capture the consumer are quickly circulated, perhaps magnified or even exaggerated, among groups of concerned consumers.
"The media and information diet of the American consumer, if there even is such a singular notion, has shifted dramatically over recent years," said Julio Hernandez, customer advisory lead, KPMG in the US. "Filter bubbles are far from a theoretical notion. Influencers affect far more than likes and follows. Social media, regardless of the consumer's platform of choice, is profoundly shaping our versions of reality. To target the right consumer, with the right messages and experiences at the moments that matter most, is no longer attainable through demographics alone. It's imperative that organizations take account of who and what is reaching and influencing their customers or risk falling out of the conversation."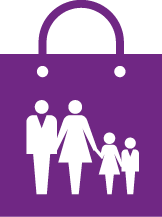 47

%
of US consumers say they're willing
to pay more to an ethical retailer that
gives back to society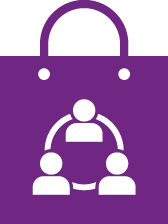 4

out of

10
American consumers say an engaging
social media presence is important
among the brands they frequently
purchase from
What to make of all this?
In addition to the traditional imperative of satisfying the particularities of consumers' needs, companies now have to meet consumers' expectations around a myriad of other aspects. Satisfying the need alone isn't always enough anymore, but expectations vary from consumer to consumer. And these aren't tangential to the business of serving consumers; these shifting expectations are permeating across the US consumers' Five Mys.
As the online revolution swept across the US with dramatic adoption rates and e-commerce cemented its role in household purchasing behavior, two of the Five Mys — watch and wallet — became critical sources of differentiation and competitiveness. Whoever could get the product delivered fastest and most reliably, and could meet or beat the prices so readily compared by this connected consumer, could stand apart from the competition.
But now competing on the watch and wallet alone isn't enough. Swift delivery, ease of returns and competitive pricing have become commoditized; they're now simply the table stakes. And while not every organization is able to meet these expectations, and some are simply dropping out of the race, the consumer expects more. The three other mys — motivation, attention and connection — are becoming increasingly prominent in how consumers make choices, and this is emerging as the new battleground for organizations.
It is beginning to require companies to be much more nuanced in their approach and positioning, frequently so much so that some are forced to choose serving one segment over another as it proves impossible to meet opposing, incompatible sets of expectations with one single brand. In this regard, brand values, whether declared, associated or perceived, play an increasingly important and potentially dividing role.
Companies used to be able to segment consumers based on age, gender, socioeconomic, geography and behavioral characteristics, among other factors. Yet, increasingly, that is no longer the case. And a company's own employees are often standing up and expecting their leaders to take a stance on the issues of the day.
For companies wishing to tap into the world's largest consumer wallet, the changing dynamics of this new world add nuance, opportunity and risk. A stance that resonates with one group of consumers may repel others. Also, positions that are fringe today may become mainstream tomorrow and vice versa. Social media network effects can rapidly magnify, and often exaggerate, controversial issues and the positions companies have taken on them.
20

%
of the US population lived in
multi-generational households,
as of 2016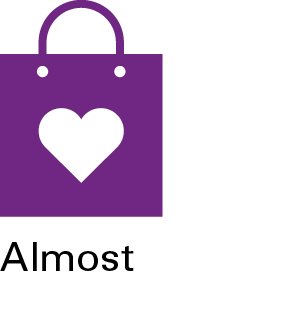 7

out of

10
US millennials actively consider
company values when making
a purchase
What is clear is that for many consumers, who have many options of what and where to buy, a significant proportion are applying new factors in their decision-making process. It has become more than simply satisfying a need; it's now about both meeting expectations and a sense of shared identity, including whether an organization holds the same values as its consumer and the identity, offline or online, the consumer wants to project. In turn, this raises the bar not just for the type, level and content of communication, but most importantly for the need for organizations to clearly define, and cleanly position, its stance, its DNA and its soul.
"Over the last year, the US economy has proven its resilience across a range of measures," said Lynne Doughtie, chairman and CEO, KPMG in the US. "But presuming that this upwards trajectory will naturally translate into improved revenue growth isn't a foregone conclusion. The American consumer is evolving once again, no longer making choices in the way they once were. To overlook these new expectations is to risk falling out of step with both the consumer of today and tomorrow."
There is no simple answer. But it has become inescapable that companies must be cognizant of all facets impacting a consumer opening their wallet. Empathy, sensitivity, and societal and cultural awareness have become key to navigating this new environment, recognizing that choosing to be transparent or choosing to take a stance may be a tricky balance between endearment and alienation of the consumer.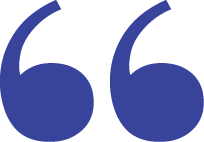 If I can afford to make the purchase, I would rather choose to purchase from the socially conscious company than not …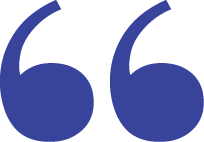 I know during June, they sell LGBT products for Pride Month, so that's kept me as a loyal customer to them. Apart from the convenience and the prices they offer, I know I could get something down the street at another store that's closer, but just because this retail store does that, it got my loyalty …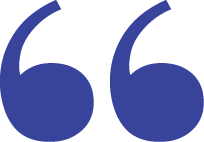 I probably check online before I buy anything …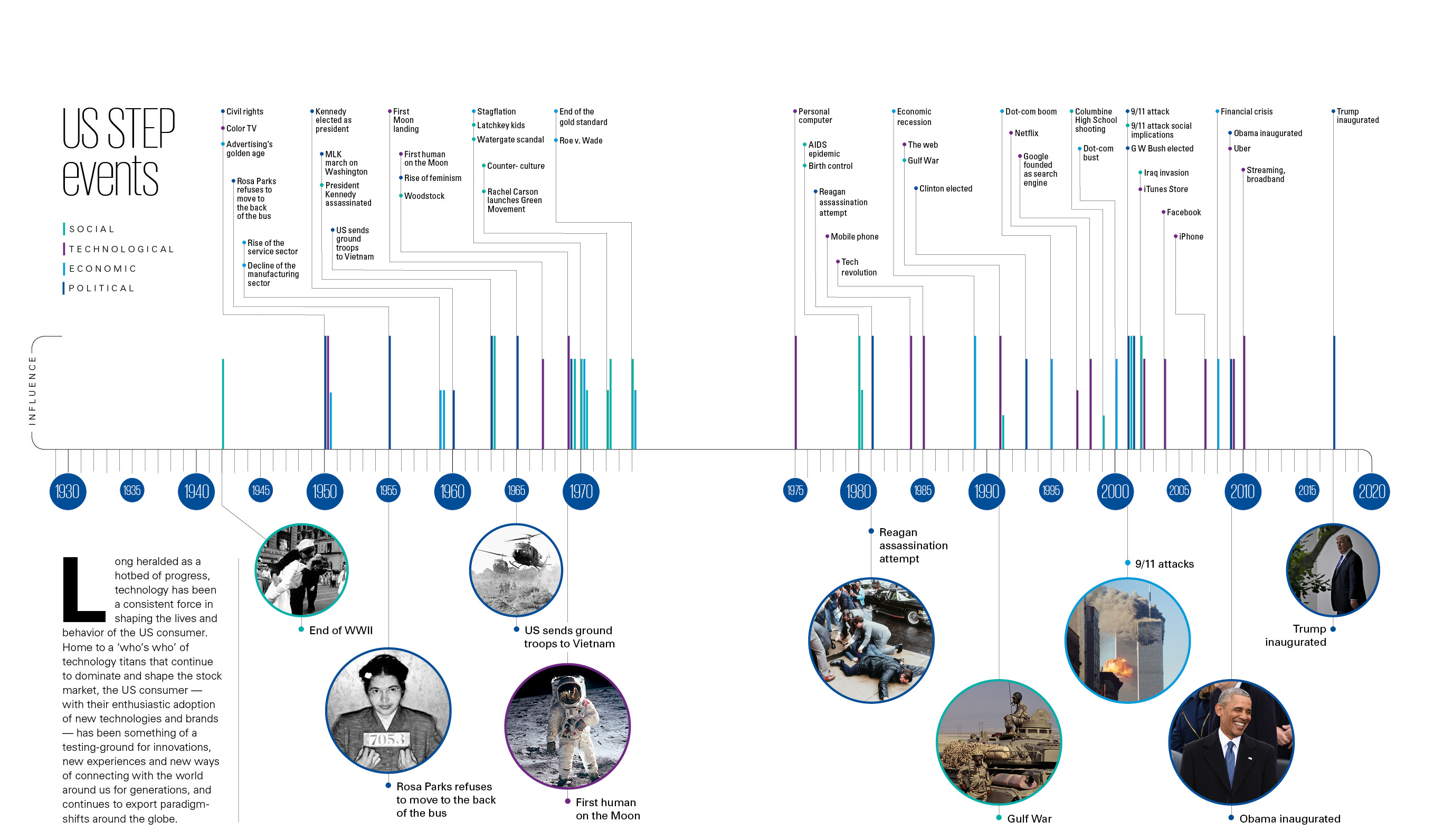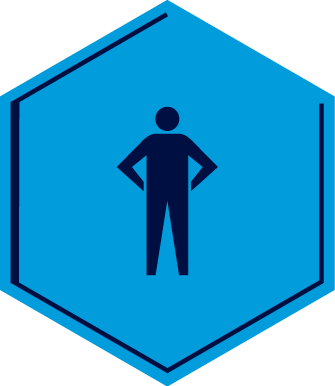 My motivation
Digital status derives from many followers and quality photos/posts
Some price comparison,
but default is to shop online
Creeped out by targeted mobile ads for things they have only spoken about
---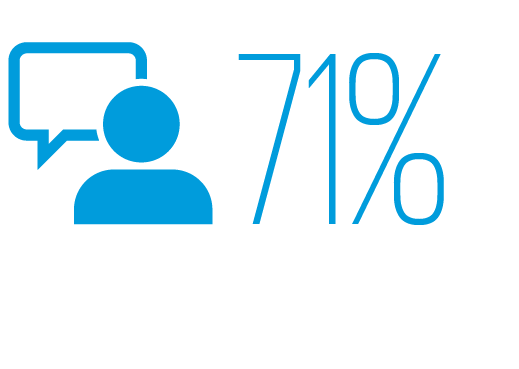 ---
It's really creepy to know I'm always being watched. I fully accept and realize I am being watched, but it's just, don't remind me.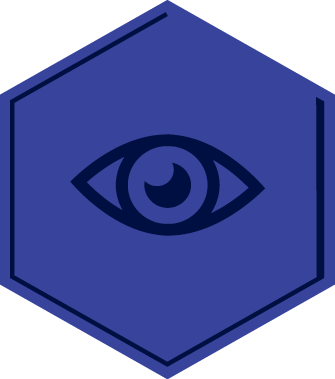 My attention
Emails are most received and least desired form of communication
Being informed is getting tougher, so focus on only a few interests
People disengage from the news but are still informed through social media
---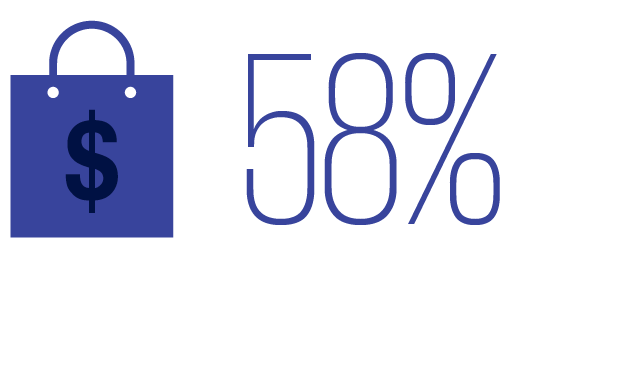 ---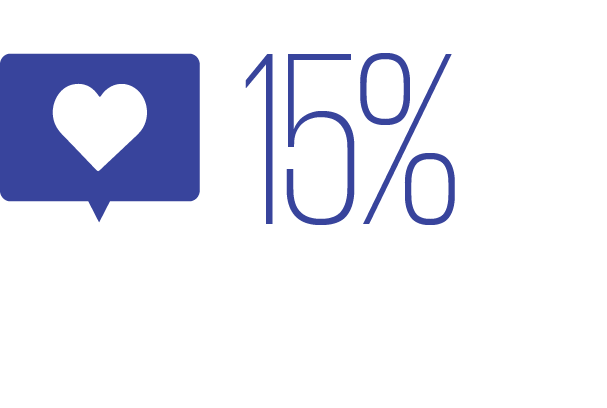 ---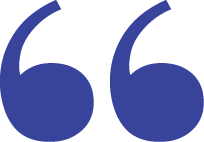 With the widespread usage of social media, big news is spread very easily. I don't think I've lost anything … sometimes it can be too much.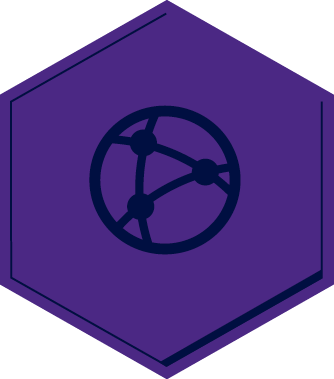 My connection
Disconnection is pleasant but temporary; modern life demands devices
Voice assistants either loved or hated, whether at home or on-the-go
Texting is preferred, but video calls are best for close conversations
---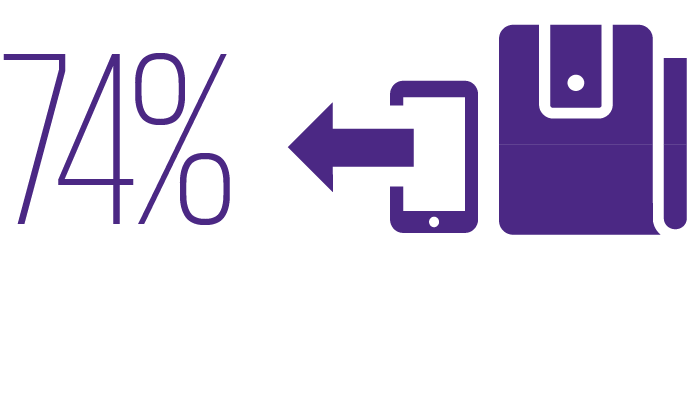 ---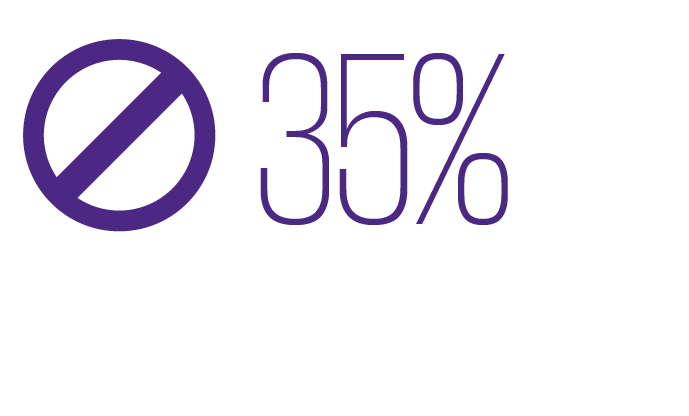 ---

I am a phone person. I pick up the phone and I call … but if it's a young person in their 20s or 30s and they start by texting, I will text … I find that that's what they prefer.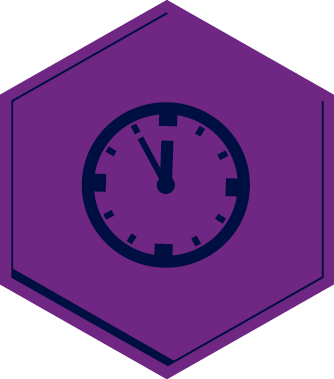 My watch
'Investment' is about putting time into relationships and self-improvement
Age is just a number and a state of mind
Retirement is boring, so they want to work at something they love until they die
---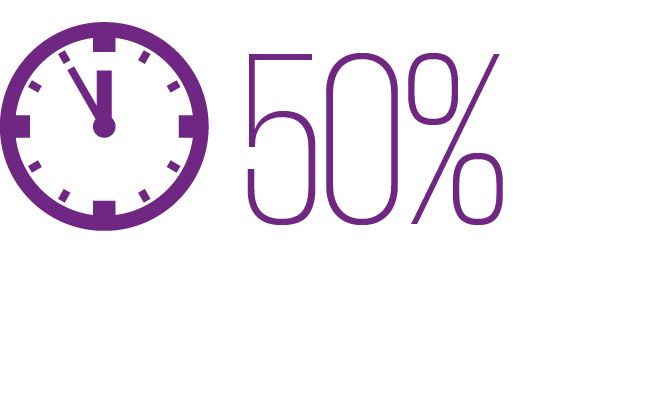 ---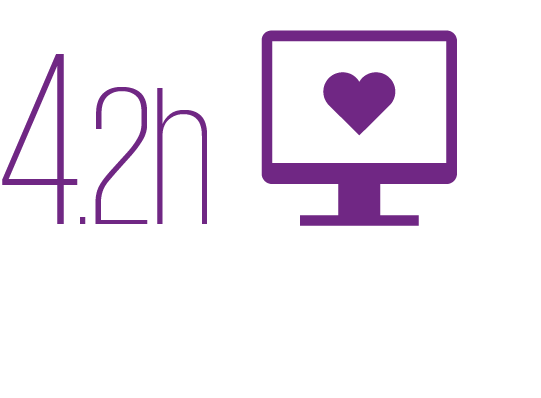 ---

I think young is a feeling. My mom is 64 and feels 32. So she can still own that.
My wallet
Marrying, moving and having kids are the biggest shocks to money
Lack of funds and know-how prevent more financial investment
Guilty pleasure purchases are excellent food and drink (esp. alcohol)
---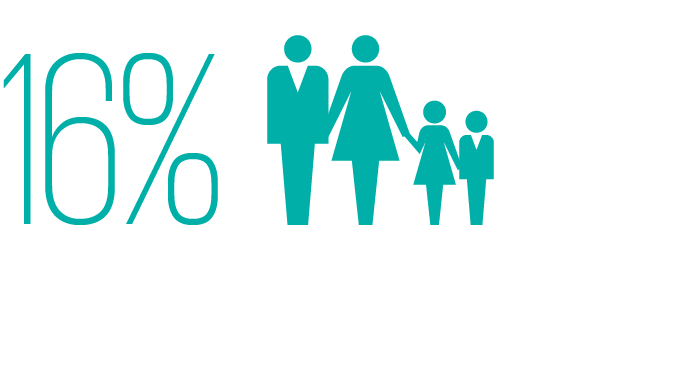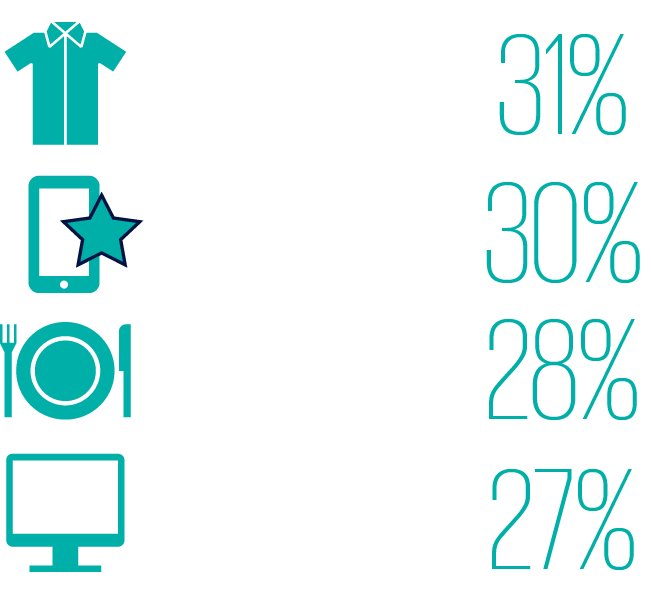 ---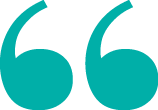 I would rather spend more money on a good meal, a ride and some decent wine.